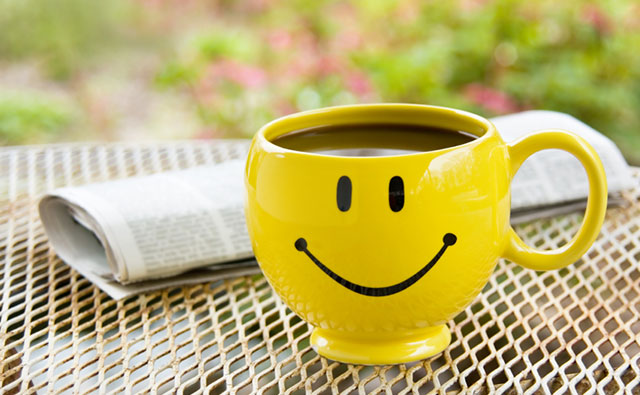 Want a great way to start the day? Try listening to a podcast! Podcasts are essentially digital talk radio shows. Many of you may think that you have to have an Apple product to listen to a podcast but most if not all have a website where you can download the audio file to any device. There are literally millions of these shows that can cover anything from true crime to meditation. Don't just try any podcast though; try a positive one that will boost your mood, your brain and your self-esteem so you can start (or continue) with your day on a positive path. Here are my top ten favorites.
1.) Dr. Wayne W. Dyer Podcast
https://itunes.apple.com/us/podcast/dr.-wayne-w.-dyer-podcast/id988177838?mt=2
Dr. Wayne W. Dyer, positivity guru, had a full show on Hay House Radio but large segments are on his own channel. They typically run around thirty minutes and are based on a phone call with a theme. The caller tells him about a problem they are having and Dyer helps the person work through the problem with love as their guide. The Dr. Wayne W. Dyer Podcast is very uplifting and eye opening.
2.) Zen Parenting Radio
While the word "parenting" is right in the title, this show is more about living a positive, happy life than it is about parenting. The hosts, Cathy and her husband, Todd, banter about life lessons and inspire with their anecdotes.
3.) Meditation Minis Podcast
https://itunes.apple.com/us/podcast/meditation-minis-podcast/id963597166?mt=2
Chel Hamilton, a hypnotist, guides the listener through short ten to fifteen minute meditations that will inspire, relax and refocus the listener. If you have fifteen minutes, give it a try.
4.) Hay House Radio Podcast
https://www.hayhouseradio.com/#!/
Hay House, a publishing house for spiritual books, CDs and DVDs, has podcasts from the authors of the books under the Hay House banner. From Wayne Dyer to Doreen Virtue, listen in on advice, meditations and guidance from angels from the various authors. There is something for everyone on the Hay House Radio Podcast.
5.) Magic Lessons with Elizabeth Gilbert
http://www.elizabethgilbert.com/magic-lessons/
Elizabeth Gilbert, number one bestselling author of "Eat, Pray, Love", uses this podcast to promote her new book, "Big Magic". She helps guide callers with their problems and goals in a positive and inspiring way. Magic Lessons is an entertaining and enlightening listen.
6.) Against the Stream
http://www.againstthestream.org/audio/
Are you looking to learn more about Buddhism and like meditation but can't relate to the older gurus? This might be the podcast for you. Noah Levine, the "punk Buddhist guru", brings a younger, cooler spin on finding peace and enlightenment in life. With a wealth of knowledge and a sense of humor about his rough path to enlightenment, Levine shares how to steer clear of negativity and use positivity to get to where you want to be in life.
7.) The RobCast
https://robbell.com/portfolio/robcast/
Rob Bell, once called one of Time Magazine's top 100 most influential people and founder of the Mars Hill Evangelical Church, Rob Bell now spreads the word of God with love as the first and most important aspect of religion. His podcast is not preachy but accepting of all people and their beliefs.
8.) Happier with Gretchen Rubin
http://gretchenrubin.com/podcast/
Gretchen Rubin banters with a guest or her sister, a frequent co-host, about finding ways to be happier. A recent podcast covered "awfulizing" which is the practice of predicting what could go wrong even though the event hasn't happened yet. They discuss and come up with ways to stop "awfulizing" in its tracks. Happier with Gretchen Rubin is a fun and interesting as well as inspiring podcast.
9.) The Daily Boost
https://motivationtomove.com/podcasts/daily-boost-podcast/
A positive motivational, inspirational and stress reducing podcast hosted by life coach Scott Smith will move you to get on your path to success and happiness. These quick and inspirational sessions last under ten minutes and will make you get going with a smile on your face.
10.) The Charged Life with Brendon Burchard
https://itunes.apple.com/us/podcast/charged-life-brendon-burchard/id821746377?mt=2
Bestselling author, Brendon Burchard, reaches out to the audience to help them improve their life, one step at a time. Tune in for quick bursts of Burchard's contagious energy and inspiration.
Honorable mentions:
10% Happier with Dan Harris
http://www.10percenthappier.com/mindfulness-meditation-the-basics/
Dan Harris, a Good Morning American Anchor in 2004, had a panic attack on air. He found that the choices he had made in his life up to that point led to the panic attack. Using meditation and relaxation techniques helped lead him back to sanity and made him 10% happier.
Operation Self-Reset
http://operationselfreset.com/podcasts/
Jake Nawrocki teaches self-confidence, self-discipline and self-motivation on the podcast. Follow the podcast, videos and blog on the website for more information.
Happiness through Self-Awareness
http://www.pathwaytohappiness.com/journal/
Happiness through Self-Awareness helps change behaviors in order to make the listener make wiser decisions leading to a happier life.
Give these podcasts a listen and see which one speaks to you the most. Not every podcast will grab or hold your attention. Find the podcast that speaks to you the most and let us know what you think below!
Looking for more help getting on the happy train or boost your energy? Connect with Hazel for your FREE 30-minute POSITIVITY BOOST session now!