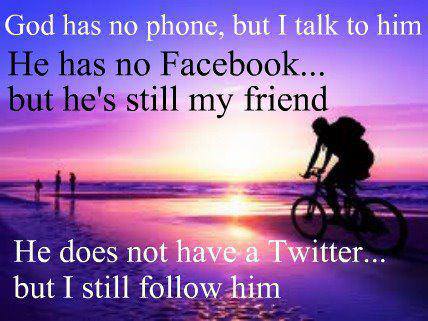 This generation is doing so well with the presence of social media, internet and technology at its best. But with all the presence of these tools, how do we connect with God? Here are three tips that are a sure way to get connected.
1. Connect with God through prayer. Prayer was around the block long before Facebook's presence. Therefore, let's go back to the basics and start connecting with our Higher Being by talking through prayer. Besides, it is known to produce miracles. Try it today.
2. Follow His teachings. Whatever your spiritual beliefs, you can definitely follow God's teachings. Try to always read His word because it will guide you during your journey.
3. Bless Others by sharing your blessings with them. Actions speak louder than words. It's very fulfilling to know that you can be a blessing to others by showing them that you are capable of loving, serving and helping others. That's the highest calling that's sure to bring blessings back into your life.