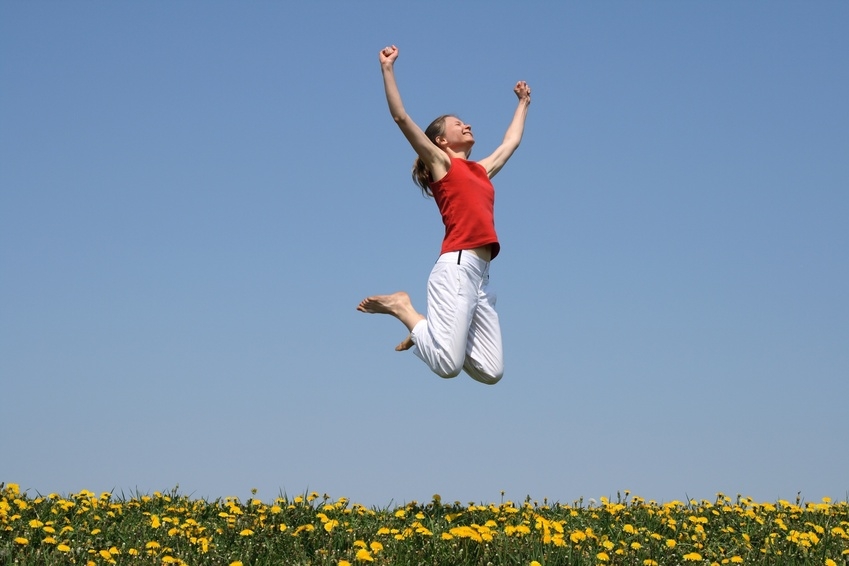 Optimism and positive attitude that's what I believed I'm blessed with. Like you, I was a dreamer, always looking at the positive no matter how bad the situation is. Long before I had my date with the Law of Attraction, The Secret, Positive Thinking, Think and Grow Rich,  Awaken the Giant Within, Wizard of Us, A Course in Miracles, and of course, the Holy Bible. I was actually getting skilled in attracting what I want and later become the Manifesting Queen. Nothing that you may not be aware of, really. It's my faith. I believe that there's an Intelligent Power within me, the things around me, and how the Universe and its inhabitants are so interconnected. Knowing that I'm connected to the Divine is power. Let me tell you this before you start rolling your pretty eyes….My life wasn't perfect nor always positive. Not even close. I didn't grow up in a perfect environment, either. Sure, there were happy, amazing and positive times yet the negatives far outweigh the positives, at least that's how I see things keenly from a little girl's perspective. It's how my mind was conditioned to think and believe at least. This is my own observation and I've formed opinions toward my family, siblings, friends, church organization, other families, school, teachers, leaders, and culture. This battle between the good vs bad, positive vs negative, happy vs sad, and winning vs losing continued for decades at least in my head. I had setbacks after setbacks. Until one day I had had enough and decided to break up with negativity. Although I'm not free from any negative emotions, setbacks, bad breaks and unfair situations. It's my daily business to choose positive thoughts over negative thoughts and take action toward the direction of my dream. To reach out and empower my Positive Chick Soul Sisters, one chick at a time. Read below if you want to know how to break your relationship with negativity so you can live happily, positively ever after. 
Your time has come to sparkle with positive energy. But first, let's talk about the elephant in the room. It's your turn to break up with negativity. When you 'spring clean' your mind from all thoughts of negativity such as –fear, worry, self-doubt, anger, feeling of lack, bitterness, unforgiveness, and toxic emotions, you create a vacuum that activates God's blessings to be manifested in your life — career, relationship, health, and wealth.
You're in alignment when your personality is in complete harmony with your soul's purpose or calling that serves the need of your tribe or humankind. You feel at peace and at home despite difficulties you might be facing in the future. That's when AHA moments happen. When you finally decide to shift your focus and energy to the positive side, you finally step into a place of abundance. It's where the rubber meets the road. You feel alive, happy, at peace, grateful, blessed, and filled with possibility, prosperity, and positivity.
You cannot think negative and expect positive results.
Like energy attracts the same energy. 
Negative Chick Mindset    —>   Negative Results
Positive Chick Mindset     —>   Positive Results 
ARE YOU….
♥ Sick and tired of all the NEGATIVITY around you (i.e. negative self-talk, bad habits, negative and toxic peeps in your life)
♥ Running around and spinning your wheels due to OVERWHELMING responsibilities ( family, friends, projects, career, and those pesky bills)
 (family, friends, projects, career, and yes, those pesky bills)
♥ Stressed, feeling depressed, struggling to overcome procrastination and 'perfectionitis'
♥ Struggling with anxiety, fear, worry, negative thoughts and losing the motivation to pursue your dreams
♥  Worried and afraid of falling behind from paying your bills and not enough money to go around
               If you answered YES to the questions above…You're in the right place! YAY!
WHAT'S IN IT FOR YOU…
♥  Visualize a very clear picture for the kind of Positive Chick you'd love to become, and see what it feels like to create your own yellow brick road journey so you can live 'happily, positively ever after' Positive Chick Mindset
♥ Together we'll to uncover 'possible hidden answers' why you're stuck in the land of 'Negativity Ville' 
♥ You'll leave the session, feeling positively recharged, renewed, and empowered to take mindful, courageous action to changing your mindset and get positive results 
Join us on Facebook Group and meet phenomenal and like-minded Positive Chick Soul Sisters around the world. Your positive attitude and energy can attract your tribe.
Let's talk about what you want, dig deep into your soul, and check if your vibe matches mine so we can work together!                                                  
        Email me soul sister, I'd love to hear from you.